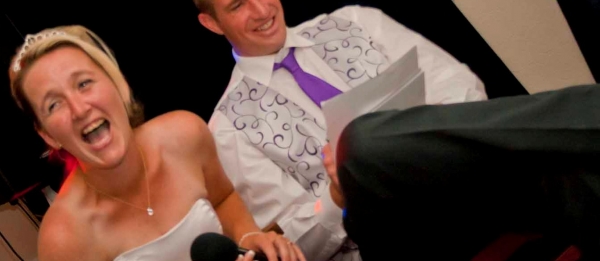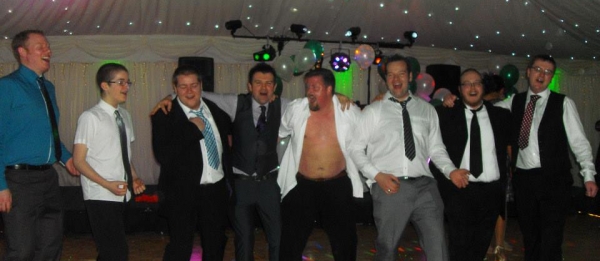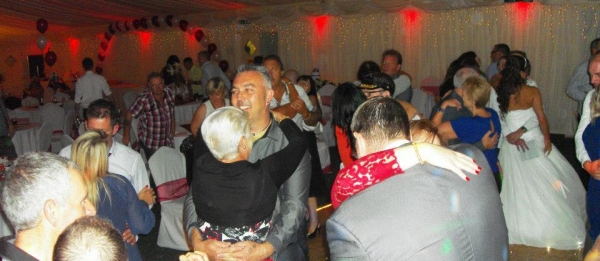 Wedding Discos
Your wedding day is one of the most important days of your life. That is why you should take your time in choosing the right entertainment.
From our very first telephone call or email I assure you I will be professional and passionate about YOUR wedding.
I will have a consultation with the Bride and Groom at home or at the venue so that you and I can personalise your wedding and make your dreams come true.
I want to get to know you so that I can put the fun factor into your day. I want to learn all about the songs that you love and more importantly the songs that you don't like and don't want played on your day.
I want to know your song for you first dance and any other special dances that you may want to do. For example father & the bride and mother & the groom dance. (I can help you with this choice.)
I want to know if you have little ones that are attending,  if so do you want them entertained with our mascots and games?  I will ask if you yourselves would like entertainment with our fun wedding activities and our free bottles of champagne. (All of the above can be added to your wedding at a little extra cost).
I will provide a wireless microphone for your speeches and announcements. I can, if required be your master of ceremony, so that your day will flow smoothly.
We offer so much more then a disco. We offer a full Wedding Service Package and more importantly we aim to get YOU and ALL YOUR guests on the dance floor with a mix of music that you can dance to.
And  if you have a selection of music that you want to include I am happy to add your list of music to your day. It really is all about  YOU and YOUR guests.
Please call for your personalized quote.